"Mirage" awarded for best documentary debut at Pravo Ljudski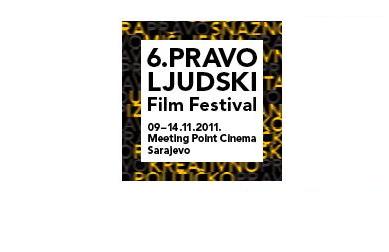 The organisers of the Pravo Ljudski Film Festival, Sarajevo, Bosnia and Herzegovina have the pleasure to announce the awarded films during the 6th edition of their festival, held at the end of 2011."Because of its excellent cinematography, metaphorical layers, criticism of the hollow growth of capitalism, and emotional use of detachment" the Extra Muros Award for Best Documentary Debut has been given to a promising young film-maker, Srdjan Keca, for his film Mirage. An honorable mention has been given to Mantas Kvedaravicius, for Barzakh, "because of its risk-taking, imagination, the mystical use of cinematography, and in particular the revelation of the struggle against state oppression."
The jury of the 6th edition of Pravo Ljudski Film Festival consisted of Barbara Hammer (filmmaker, USA), Grit Lemke (Head of Documentary Programme of DOK Leipzig, Germany), Jean-Gabriel Periot (filmmaker, France), Truls Lie (Editor-in-Chief, DOX Magazine, Norway) and Veton Nurkollari (Artistic Director of DokuFest, Kosovo).