Movies that Matter launches Good Pitch².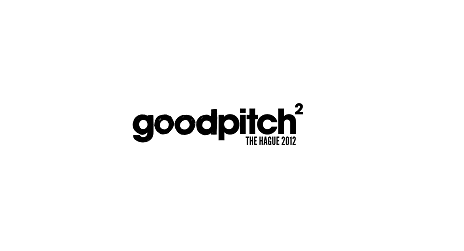 The Movies that Matter Festival in The Hague is launching its first Good Pitch². The Good Pitch² brings together filmmakers with leading broadcasters, NGO's, foundations, philanthropists, brands and media to expand the resources aimed at maximizing the impact of documentaries on human rights and social justice.
At this innovative forum, filmmaking teams pitch their project and its associated outreach campaign with the aim of creating unique coalitions and campaigns around each film to accelerate its impact and influence.
The Good Pitch is an initiative of Channel 4 BRITDOC Foundation and the Sundance Institute Documentary Film Program with the support of the Ford Foundation. Since 2008 over 70 films have successfully been pitched in London, Oxford, New York, Washington DC, Toronto and San Francisco.
The call for entries is now open until Sunday December 11th 2011. The call is aimed at filmmakers of any nationality working on documentary film projects that tackle urgent human rights global and local issues and that enhance our understanding and stimulate active participation in the world. Among the human rights and social justice issues, the Good Pitch² The Hague 2012 specially welcomes documentary projects on human rights defenders and on (international) law and justice to apply to this call.
At least six film projects will be selected for the Good Pitch²  to be presented at the upcoming edition of Movies that Matter Festival in The Hague on March 22nd-28th  2012. The Good Pitch² is an invitation-only event, starting with an intensive two-day campaign development workshop for the filmmakers on March 24th and 25th 2012, followed by a day-long live pitching session with selected partners on Tuesday March 27th.
To download the Submission Form and Entry Cireria of the Good Pitch2 or obtain further information, please visit: http://www.moviesthatmatterfestival.nl/english_index/pers_en_professiona...