One World 2011 award winners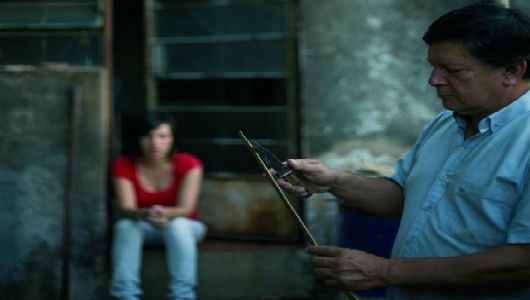 The 13th edition of One World in Prague was a huge succes.
The Grand Jury needed a marathon final session to decide who the winners were, but we are happy to announce that "108 (Cuchill de Palo)" by Renate Costa won the Best Film Award, while "The Green Wave" by Ali Samadi Ahadi won the award for Best Director.  Jerzy Sladkowski's documentary, "Vodka Factory", was given a special mention.  In our "Right to Know" Competition, the Rudolf Vrba Jury selected The Dancing Boys of Afghanistan by Jamie Doran for the main prize, while Valery Balayan's "Love Me, Please" was given a special mention.  The Audience Award went to "Autumn Gold" by Jan Tenhaven, who was able to celebrate with one of the films main protagonists, Jiri Soukup, more than once during One World. Summary of all the One World awards is here: http://www.oneworld.cz/2011/news/606-and-the-winner-is.htmThe audience numbers were strong in Prague. Over 30.000 audience members attended the regular cinema screenings, around 10.000 more during our school screenings, and several thousand people at our side events. Meanwhile, One World in the Regions festivals are on the way. Over 40 directors presented their films from the 104 documentary films in the program, as well as organizers from 15 other human rights and documentary film festivals from across Europe and Asia. One World Brussels took place in May 2011 and was organized in partnership with Movies that Matter and the Watch Docs film festivals.